As a personal injury lawyer practicing in Virginia Beach, Virginia (VA), I constantly am thinking about car wrecks as I drive around the Hampton Roads area. I was driving recently on the highway from Norfolk to Virginia Beach, near the Norview exit, when out of nowhere there is torrential rain and then it quickly turns to hail. We rarely see hail in southeastern Virginia. The strange thing was it was also 63 degrees. I didn't think you could have hail when the ground temperature was in the 60s. The highway traffic in all lanes slowed down dramatically which is a good thing. As I was trying to continue at as steady a pace as I could in the left-hand passing lane, I hit a couple of puddles where the drainage even on this recently resurfaced stretch of road was not good. My car could easily have lost control if I wasn't careful about the way that I crossed through the standing water.
The situation reminded me about the jury instruction we use for automobile accident cases in Virginia circuit courts. The rule which is probably similar in most states says that you have to drive at a reasonable speed for the circumstances. Simply going under the speed limit is not enough if circumstances are hail, rain and giant puddles. The thing that is strange about this rule is that the circumstances on that particular stretch of the freeway in Norfolk would have been different than the microclimate and weather conditions in Virginia Beach or Chesapeake only two miles up the road. The question is what would a reasonable driver do under the circumstances. Some people were pulling off to the side of the road into the shoulder to stop and let the relatively small but intense storm pass. I'm not sure the law would really require that extreme action to be reasonably careful, but you sure needed to be slowing down and being careful not to follow too closely behind the vehicle in front of you. I think most drivers with experience understand these rules of the road. But when you face an unusual or extraordinary circumstance like hail in April in southern Virginia, it is better to err on the side of caution.
Shapiro, Cooper Lewis & Appleton personal injury law firm is based in Virginia (VA), near the Northeast North Carolina (NC) border, practicing primarily in the southeastern U.S. and handles only injury law, including car, truck, railroad, and medical negligence cases and more. The firm's website is: hsinjurylaw.com, the firm edits the injury law blogs Virginia Beach Injuryboard, Norfolk Injuryboard, as well as the Northeast North Carolina Injuryboard and also hosts a video library covering many FAQ's on personal injury subjects. Lawyers licensed in: VA, NC, SC, WV, DC, KY.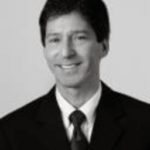 Rick Shapiro has practiced personal injury law for over two decades in Virginia, North Carolina, and throughout the Southeastern United States. He is a Board Certified Civil Trial Advocate by the National Board of Trial Advocacy (ABA Accredited) and has litigated injury cases throughout the eastern United States, including wrongful death, trucking, faulty products, railroad and medical negligence claims. His success in and out of the court room is a big reason why he was named 2019 "Lawyer of the Year" in railroad law in U.S. News & World Report's Best Lawyers publication (Norfolk, VA area), and he has been named a "Best Lawyer" and "Super Lawyer" by those peer reviewed organizations for many years.