Over the last several decades, advancements in science and human behavior have created entirely new standards for the way we look at mental health. Emotional and behavioral issues that were once ignored or written off have become increasingly recognized as legitimate medical concerns, often treatable with a combination of various types of therapy and medication regimens. When mental health or psychological issues are caused by a traumatic event, such as a car accident, however, there seems to be some hesitancy to recognize the injuries as medical in nature. In most cases, compensation for emotional or psychological injuries is possible, but the path to financial recovery is often more complicated.
Compensation for Medical Expenses
You probably realize that if you are physically injured in an auto accident caused by another person, he or she will typically be responsible for covering the costs of your necessary medical treatment. In most cases, this is handled through auto insurance companies, at least at first, but, depending on the severity of your injuries, may require litigation to secure full reimbursement. Proving that your injuries were the result of the accident is usually straightforward, with doctor's notes and medical records providing reliable evidence. 
Psychological and Emotional Impact
An event like a car accident can certainly affect a person's mental health as well and in several different ways. Of course, there is the accident itself, which could potentially contribute to the onset of post-traumatic stress disorder, or PTSD. Many victims also have trouble dealing with the effects of their physical injuries, as the inability to work or even just the pain can cause stress, anxiety, and depression. These conditions, however, are much more difficult to relate directly to an auto accident. Mental health, psychological, and psychiatric disorders are rarely the result of a single incident, as most involve a whole host of risk factors and biological predispositions.
Delayed Onset
Personal injury claims tend to classify damages for mental and emotional injuries as pain and suffering rather than including them as medical expenses. Most physical injuries are evident immediately following the accident or within a few days. Psychological issues may not develop for weeks or even months after the fact. This also makes proving causation even more difficult, yet critically important. If you hope to collect compensation for emotional damages, your treating providers must reliably show that the accident was a major contributing factor to your psychological injuries.
Contact a Virginia Accident Attorney
If you have been injured in an accident caused by another party's negligence or recklessness and would like to talk with a Norfolk personal injury attorney to find out what legal options you may have, call our office today. The legal team from Shapiro, Washburn & Sharp has been advocating for injured clients since 1985 and will do all we can to ensure you receive the best possible outcome under the circumstances of your case. Call our office to schedule a free and confidential case evaluation and find out how we can help.
RELATED CONTENT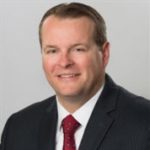 An experienced personal injury attorney with dual licensure in Virginia and North Carolina, Eric Washburn received a B.B.A. in Finance from James Madison University—initially worked in the information technology field before obtaining his law degree from Thomas M. Cooley Law School in Lansing, Michigan. Once an Assistant Commonwealth's Attorney in Danville, Va., Eric has been recognized by Super Lawyers Magazine as a "Rising Star" Super Lawyer in Virginia since 2014.