As an injury lawyer, one of my least favorite job responsibilities is tracking news stories about the various ways people suffer wrongful deaths and avoidable injuries. In my line of work, no news is good news.
This has rarely been more true than this past weekend when I received an e-mail alert about an article in the September 26, 2010 Martinsville (VA) Bulletin. I clicked on the Web link and learned that a head-on collision between a van and a car on a rural highway outside of Bassett, Virginia, had left the car's driver dead, the van's driver's seriously injured and a 7-year-old girl hospitalized after she was thrown from the car.
First reports of this fatal accident point to several safety issues. Evidently, neither of the drivers nor the child riding in the car were wearing seatbelts. The driver of the car crossed into the lane of the oncoming van. The child, in violation of Virginia state law, was not secured in a booster seat.
I'm not listing these moving violations and driver errors in an effort to blame any of the victims or assign liability in the absence of a fuller investigation and possible trial verdict. What I am trying to do is illustrate how seemingly small oversights — not buckling up — or moments of distraction or inattention — crossing the center line — can be the difference between arriving home safely or surviving a traffic accident.
My condolences go out to all the people involved in the accident and to their families. If there is good that can come from the tragedy, I hope that it will prompt more people to drive attentively, more adults to use seat belts and more parents to properly use child safety seats in their vehicles.
EJL
About the Editors: The Shapiro, Cooper, Lewis & Appleton personal injury law firm, whose attorneys work out of offices in Virginia (VA) and North Carolina (NC), edits the injury law blogs Virginia Beach Injuryboard, Norfolk Injuryboard, Eastern Shore Virginia Injury Attorneys Blog and Northeast North Carolina Injuryboard as pro bono services.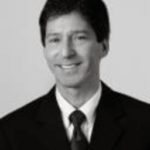 Rick Shapiro has practiced personal injury law for over two decades in Virginia, North Carolina, and throughout the Southeastern United States. He is a Board Certified Civil Trial Advocate by the National Board of Trial Advocacy (ABA Accredited) and has litigated injury cases throughout the eastern United States, including wrongful death, trucking, faulty products, railroad and medical negligence claims. His success in and out of the court room is a big reason why he was named 2019 "Lawyer of the Year" in railroad law in U.S. News & World Report's Best Lawyers publication (Norfolk, VA area), and he has been named a "Best Lawyer" and "Super Lawyer" by those peer reviewed organizations for many years.