The Virginian-Pilot wrote about military members recovering from Traumatic Brain Injuries (TBI) due to battle-related injuries…and car accidents. In a Navy/Military area such as Hampton Roads, Virginia (VA) the chances of a military member getting in a car accident or simply suffering an injury is higher than other parts of the country. This is why it's important to consult with a top Navy/Military town injury lawyer when/if an accident occurs.
If you're a military member who's been in an accident or injured, or you know a military member who's suffered an injury, you need the best legal advice possible. Someone suffering from TBI or any injury deserves proper representation, especially our brave men and women who serve and protect our country.
I wrote about the importance of top legal advice and representation for military members and their families. My firm – Shapiro, Cooper, Lewis, & Appleton – has represented numerous clients affiliated with the military suffering horrendous injuries. This experience is vital because compiling the necessary records and information to file a claim and develop a case for a client affiliated with the military is different from a civilian. It's more challenging to obtain medical records and documents of that nature. The lawyer needs to understand the processes in order to expedite the retrieval of this essential information.
An example of our experience includes my colleague Emily Mapp Brannon representing a member of the Navy who suffered a serious eye injury by a drunken patron at a bar. Mrs. Brannon stated, "Many personal injury attorneys would not take a case like this…[but] I knew that my client would likely be disabled from the military in the future-at some time and would possibly lose his career/job as a result of the bar/nightclub's negligence and the violent acts of the drunken customer."
Our attorneys care about the long-term health of our military men and women.
Another example, my colleague Jim Lewis also represented a member of the Navy when the serviceman suffered severe low back pain after being rear-end collision in a car accident.
Clearly, our firm possesses the requisite experience and legal expertise to represent military personnel and their families. These heroic individuals deserve the very best representation possible after enduring a serious injury.
About the Editors: Shapiro, Cooper Lewis & Appleton personal injury law firm is based in Virginia (VA), near the NE North Carolina (NC) border and handles car,truck,railroad, and medical negligence cases and more. Our lawyers proudly edit the Virginia Beach Injuryboard, Norfolk Injuryboard, and Northeast North Carolina Injuryboard as a pro bono public information service. Lawyers licensed in: VA, NC, SC, WV, DC, KY.
PA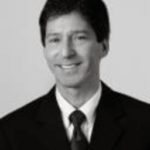 Rick Shapiro has practiced personal injury law for over 30 years in Virginia, North Carolina, and throughout the Southeastern United States. He is a Board Certified Civil Trial Advocate by the National Board of Trial Advocacy (ABA Accredited) and has litigated injury cases throughout the eastern United States, including wrongful death, trucking, faulty products, railroad, and medical negligence claims. His success in and out of the courtroom is a big reason why he was named 2019 "Lawyer of the Year" in railroad law in U.S. News & World Report's Best Lawyers publication (Norfolk, VA area), and he has been named a "Best Lawyer" and "Super Lawyer" by those peer-reviewed organizations for many years. Rick was also named a "Leader in the Law, Class of 2022" by Virginia Lawyers Weekly (total of 33 statewide honorees consisting of lawyers and judges across Virginia).