There are numerous dangerous behaviors that most drivers try to avoid. Speeding, disregarding traffic signs and signals, and driving distracted or under the influence are all actions that are known to increase car accident risks. However, many people are unaware of the dangers involved with driving while excessively tired and fatigued. A national campaign aims at raising awareness of the problem and the potential risks.
National Drowsy Driving Prevention Week
Many of us maintain busy schedules, with work, school, family, or social obligations which keep us from getting a good night's sleep. Unfortunately, few are aware of how this can impact driving ability. As part of a yearly campaign, the National Sleep Foundation (NSF) aims at shedding light on this serious problem. Held annually the first full week in November, Drowsy Driving Awareness Week coordinates efforts between law enforcement and public safety officials, to make highways and roads safer across the U.S.
Drowsy driving is credited with being responsible for more than one out of every 14 traffic collisions that occur each year and caused one out of every eight motor vehicle deaths.  Those most at risk for drowsy driving include:
Shift and overtime workers
Students studying for exams
New parents and people caring for loved ones while holding other jobs
Those who frequently go to clubs or bars, staying out late at night
The Impacts of Drowsy Driving
According to the NSF, more than 60 percent of all adults admit to driving while excessively fatigued, and roughly 40 percent report nodding off or closing their eyes while driving at some point over the past year. Even if it is a simple matter of yawning or not getting a restful sleep the night before, it is important to be aware of how being drowsy can impact your driving abilities.
The National Safety Council (NSC) warns that driving on less than eight hours of sleep is akin to driving under the influence of several drinks. Going 18 hours or more without sleeping is akin to driving with a blood alcohol content (BAC) level of .08 percent, over the legal limit. Effects being tired have on driving abilities include:
Blurred vision and impaired depth perception
Decreased reaction times
Poor concentration and increased likelihood of being distracted
Lack of coordination, which can make it hard to respond to emergency situations
The NSC states that common solutions to being tired, such as drinking coffee, rolling down windows, or blasting the car radio, do not actually help counter the effects. The best way to prevent drowsy driving car accidents is to ensure you are well rested before getting behind the wheel.
Reach Out to Us Today for Help
Contact a Virginia Accident Attorney
If you have been injured in an accident caused by a drowsy or fatigued driver, contact a skilled Virginia car accident attorney to find out what type of legal action you may be able to take against the driver who caused the accident. Your personal injury attorney can negotiate directly with the at-fault driver's insurance company in getting out the best financial outcome available, or if necessary, can also bring the case forward for litigation if the insurance company's offer is unfair.
RELATED CONTENT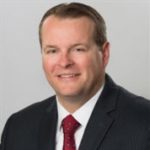 An experienced personal injury attorney with dual licensure in Virginia and North Carolina, Eric Washburn received a B.B.A. in Finance from James Madison University—initially worked in the information technology field before obtaining his law degree from Thomas M. Cooley Law School in Lansing, Michigan. Once an Assistant Commonwealth's Attorney in Danville, Va., Eric has been recognized by Super Lawyers Magazine as a "Rising Star" Super Lawyer in Virginia since 2014.