When a person becomes injured or suffers an illness, they are putting their trust in the medical facility treating them. Unfortunately, as borne out by the number of medical malpractice lawsuits filed each year, that is not always the case. As a way to help provide patients with a resource to determine which medical facilities in their area have potentially dangerous issues, the Johns Hopkins Armstrong Institute for Patient Safety publishes a Hospital Safety Guide that grades thousands of hospitals across the country. The guide is published twice a year.
The categories that each facility is graded on are:
Infections
Practices to prevent errors
Safety problems
The grades are all peer-reviewed and compiled by a panel of safety experts using national performance measures and surveys. The grade the facility receives represents its overall performance and its ability to keep patients from exposure to medical errors and preventable injuries. The panel uses a grading system of A, B, C, D, or F.
Preventable hospital errors are one of the leading causes of death in this country, killing anywhere from 160,000 to 400,000 victims each year (depending on the study). According to the publishers of this guide, a patient who is treated at a facility that has a D or F rating has a 92 percent higher risk of dying from a safety issue than a patient who is treated at a hospital with an A rating.
The following list is how Virginia's hospitals were graded for the spring publication:
Grade A
Bon Secours Mary Immaculate Hospital
Bon Secours Memorial Regional Medical Center
Bon Secours St. Mary's Hospital of Richmond
CJW Medical Center – Chippenham Campus
CJW Medical Center – Johnston-Willis Campus
Clinch Valley Medical Center
Fauquier Hospital
Henrico Doctors' Hospital
Inova Alexandria Hospital
Inova Fair Oaks Hospital
Inova Fairfax Hospital
Inova Loudoun Hospital
Inova Mount Vernon Hospital
Lewis Gale Hospital – Alleghany
Lewis Gale Hospital – Montgomery
Lewis Gale Hospital – Pulaski
Lewis Gale Medical Center
Norton Community Hospital
Novant Health UVA Health System Haymarket Medical Center
Novant Health UVA Health System Prince William Medical Center
Parham Doctors' Hospital
Reston Hospital Center
Retreat Doctors' Hospital
Riverside Tappahannock Hospital
Riverside Walter Reed Hospital
Sentara CarePlex Hospital
Sentara Leigh Hospital
Sentara Martha Jefferson Hospital
Sentara Obici Hospital
Sentara Princess Anne Hospital
Sentara Virginia Beach General Hospital
Sentara Williamsburg Regional Medical Center
Virginia Hospital Center–Arlington Health System
Winchester Medical Center
Wythe County Community Hospital
Grade B
Bon Secours Maryview Medical Center
Bon Secours St. Francis Medical Center
Carilion New River Valley Medical Center
Carilion Roanoke Memorial Hospital
Danville Regional Medical Center
John Randolph Medical Center
Lonesome Pine Hospital
Mountain View Regional Hospital
Novant Health UVA Health System Culpeper Medical Center
Riverside Regional Medical Center
Sentara Norfolk General Hospital
Sentara RMH Medical Center
Southside Regional Medical Center
Spotsylvania Regional Medical Center
Stafford Hospital
Twin County Regional Healthcare
University of Virginia Medical Center
Grade C
Augusta Health
Chesapeake Regional Medical Center
Johnston Memorial Hospital
Mary Washington Hospital
Riverside Doctors' Hospital Williamsburg
Sentara Halifax Regional Hospital
Sentara Northern Virginia Medical Center
Sovah Health Martinsville
Stone Springs Hospital Center
VCU Health Community Memorial Hospital
VCU Medical Center Main Hospital
Warren Memorial Hospital
Grade D
Centra Lynchburg General Hospital
Centra Southside Community Hospital
Centra Virginia Baptist Hospital
 Contact Shapiro, Appleton & Washburn for Help
If you or a family member has suffered serious illness due to hospital negligence, contact a seasoned Virginia medical malpractice attorney to discuss what legal options you may have. The attorneys at our personal injury firm understand how devastating medical errors like these can be to a family, not only emotionally, but also financially. We have successfully represented many clients in obtaining the financial compensation they deserved and will aggressively advocate for you and your family.
RELATED CONTENT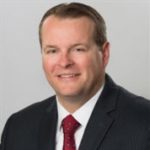 An experienced personal injury attorney with dual licensure in Virginia and North Carolina, Eric Washburn received a B.B.A. in Finance from James Madison University—initially worked in the information technology field before obtaining his law degree from Thomas M. Cooley Law School in Lansing, Michigan. Once an Assistant Commonwealth's Attorney in Danville, Va., Eric has been recognized by Super Lawyers Magazine as a "Rising Star" Super Lawyer in Virginia since 2014.