Virginia, just like many states around the country, uses red light camera enforcement in order to help prevent car crashes. The state began installing and using red light cameras for enforcement in 2007. According to the statistics from the Insurance Institute for Highway Safety, red light running is responsible for almost 700 deaths per year and more than 120,000 injuries. Although the thought is that these cameras are to save lives by cutting down on the number of drivers who run red lights, there has been some controversy surrounding their use.
Pros and Cons of Red Light Cameras
Although the idea of the cameras is to deter drivers from running red lights – resulting in a decrease in the number of crashes this behavior causes – critics of red light cameras say the real reason for the cameras is to generate revenue for the municipality or other government entity who oversees enforcement.
Other critics say the cameras actually increase the risk of crashes, not prevent them. There have been studies that show that red light cameras may increase the risk of rear-end crashes caused by drivers panicking when they notice the camera and suddenly stopping short at the light. One study, which examined seven years' worth of data from five jurisdictions here in Virginia, found an increase in crash-related injuries of almost 20 percent at intersections that had red light cameras.
But multiple studies, as well as national statistics, reveal that places, where red light cameras have been installed, have experienced a decrease in the number of side-impact crashes, as well as a reduced rate of injuries. These numbers show that cities with active red light camera programs have 20 percent fewer fatal red light running crashes and 15 percent fewer fatal crashes at other types of signalized intersections.
One study gathered information from approximately 80 municipalities that had active red light camera programs and found that there were almost 1,300 lives saved during one year.
Contact a Virginia Injury Attorney
No matter how many safety devices and guidelines are put in place, vehicle accidents will still happen, most often caused by the negligence or reckless behavior of another driver. If you or a family member have sustained injuries in a crash caused by another party, call a Virginia car accident attorney to discuss what legal recourse you may have for your pain and loss. Under Virginia law, victims who are injured due to the actions of another person are entitled to financial compensation for medical expenses, loss of income, pain, emotional distress, and other losses they may have suffered due to those injuries. Call Shapiro, Washburn & Sharp to schedule a free and confidential consultation.
RELATED CONTENT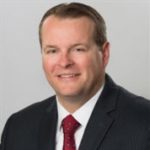 An experienced personal injury attorney with dual licensure in Virginia and North Carolina, Eric Washburn received a B.B.A. in Finance from James Madison University—initially worked in the information technology field before obtaining his law degree from Thomas M. Cooley Law School in Lansing, Michigan. Once an Assistant Commonwealth's Attorney in Danville, Va., Eric has been recognized by Super Lawyers Magazine as a "Rising Star" Super Lawyer in Virginia since 2014.