Towed trailers detach and create deadly highway hazards more frequently than most people realize. And negligent tractor-trailer operators are not the only individuals to blame. In 2016, the National Highway Transportation Safety Administration (NHTSA) published statistics showing that over the preceding 40 years, 736 Americans died in wrecks involving what the agency dubbed "passenger vehicles with a trailing unit and a trailer hitch issue."
LEARN MORE
Poorly secured campers, tool trailers, animal transporters and boat trailers pose as much risk as runaway cargo containers. The number of deaths attributable to the smaller units are lower, but that is mostly because a towed boat hits with less force and is easier to partially avoid than a 48-foot-long shipping box on a flatbed. And, anyway, focusing on the relatively rarity of private towed trailer deaths is putting the best face on a problem that deserves only serious consideration and effective solutions. It also ignores serious injuries from collisions that never should have happened.
In light of data showing that more than 400 deaths occurred nationwide each year because trailers detached from big rigs, Virginia strengthened regulations regarding commercial truck trailer hitches. The commonwealth also made checking and issuing citations for unsafe trailers a priority for state troopers.
A Division of Motor Vehicles statement announcing the new rules and enforcement efforts described, in original italics, the terror and tragedy "when a trailer detaching from a vehicle becomes a missile directed towards an on-coming vehicle. The results are devastating. Even more unsettling is that the injuries, lost lives and property damage caused by poor safety connections between trailers and passenger cars are totally preventable."
As I am writing this, families all across Virginia are preparing for or returning from summer vacations. For them, now and in the future, I will post this NHTSA towed-trailer safety checklist:
Check and correct tire pressure on the tow vehicle and trailer.
Make sure the wheel lug nuts/bolts on the tow vehicle and trailer are tightened to the correct torque.
Be sure the hitch, coupler, draw bar, and other equipment that connect the trailer and the tow vehicle are properly secured and adjusted.
Check that the wiring is properly connected—not touching the road, but loose enough to make turns without disconnecting or damaging the wires.
Make sure all running lights, brake lights, turn signals, and hazard lights are working.
Verify that the brakes on the tow vehicle and trailer are operating correctly.
Check that all items are securely fastened on and in the trailer.
Be sure the trailer jack, tongue support, and any attached stabilizers are raised and locked in place.
Check load distribution to make sure the tow vehicle and trailer are properly balanced front to back and side to side.
Check side- and rear-view mirrors to make sure you have good visibility.
Check routes and restrictions on bridges and tunnels.
Make sure you have wheel chocks and jack stands.
It is also essential that any driver who operates a commercial or private vehicle with a towed trailer in Virginia comply with section 46.2-1118 of the state code. That law, in part, requires that the rig, "in addition to [a] drawbar or other similar device, be equipped at all times when so operated on the highway with an emergency chain or cable that is structurally adequate to securely stop and hold the trailer being towed."
A coalition of trailer makers and sellers offers these tips on using safety chains properly:
Cross the safety chains underneath the hitch and coupler with enough slack to permit turning and to hold the tongue up if the trailer comes loose.
Fasten the safety chains to the tow vehicle.
Always make sure the safety chains are secured to the tow vehicle before you move your trailer and stop to recheck them regularly (about once each hour) while you are towing.
Regularly check the chains and hooks for wear or damage, and replace any worn or damaged chains and hooks before towing again.
Do not fasten the chains to any part of the hitch unless the hitch has holes or loops specifically for that purpose.
Never fasten the breakaway lanyard to the safety chains.
Never let your safety chains drag the ground.
My Virginia personal injury and wrongful death attorney law firm colleagues and I ask all drivers, commercial or vacationing, to secure their trailers. There are few easier ways to ensure the safety of others on the road.
EJL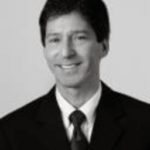 Rick Shapiro has practiced personal injury law for over 30 years in Virginia, North Carolina, and throughout the Southeastern United States. He is a Board Certified Civil Trial Advocate by the National Board of Trial Advocacy (ABA Accredited) and has litigated injury cases throughout the eastern United States, including wrongful death, trucking, faulty products, railroad, and medical negligence claims. His success in and out of the courtroom is a big reason why he was named 2019 "Lawyer of the Year" in railroad law in U.S. News & World Report's Best Lawyers publication (Norfolk, VA area), and he has been named a "Best Lawyer" and "Super Lawyer" by those peer-reviewed organizations for many years. Rick was also named a "Leader in the Law, Class of 2022" by Virginia Lawyers Weekly (total of 33 statewide honorees consisting of lawyers and judges across Virginia). In September 2023, Rick was selected as a recipient of the National Board of Trial Advocacy (NBTA) 2023 President's Award. Although many nominations were submitted from across the country, Rick was just one of eight attorneys chosen by the prestigious National Board which certifies civil trial attorneys across the U.S.