Although many vehicle accidents are caused by the negligent or reckless actions or behavior of one driver, another frequent cause of accidents is defective vehicle parts. These parts can malfunction or fail completely, wreaking havoc on anyone who is in or near the vehicle. The record-breaking number of vehicle recalls that have taken place over the past few years attests to the fact of just how prevalent this has become. Some of the most well-known – and deadly – recalls have involved defective airbags and ignition switches.
Anti-Lock Brakes
A recent recall was issued by the Harley-Davidson company over concerns regarding potential braking issues in its 2008-2011 Touring, CVO Touring, and VRSC models of motorcycles. These models are equipped with anti-lock brake systems (ABS) that can develop issues if not properly maintained. Owners of these models are encouraged to flush the vehicle with DOT 4 brake fluid every two years in order to prevent deposits from forming on the components of the braking system. These deposits may cause a valve within the ABS hydraulic control unit to stick. This can reduce braking ability and greatly increases the risk of a crash.
The ABS system helps prevent the wheels of the vehicle from locking during heavy braking situations. The system also helps prevent the vehicle from hydroplaning and skidding. The sensors on the system detect the wheel speed and send a message to the system's module to pump the brakes rapidly when the vehicle is losing traction or begins to skid.
If the ABS system malfunctions, this puts the vehicle at risk for skidding or hydroplaning, especially in heavy braking conditions. This creates a serious danger in any vehicle, but if it happens to a motorcycle, it becomes extremely dangerous.
Typically, the system will let you know if there is trouble with the system. If any of these warnings appear, owners should have their vehicles checked immediately. Signs of issues include:
The ABS light comes on;
The brake pads require more effort to push;
The brakes lock up; and
The brake pedal is unresponsive when pushed.
Dealing with Defective Products
Harley-Davidson is notifying owners of the recalled vehicles to make arrangements to have brakes systems flushed. Owners can also contact the company directly if they have any questions.
Victims who have been injured in accidents caused by defective or dangerous products or parts should contact a Virginia defective product attorney to find out what legal options they may have in pursuing a claim against the product manufacturer.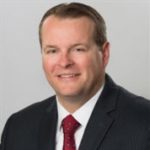 An experienced personal injury attorney with dual licensure in Virginia and North Carolina, Eric Washburn received a B.B.A. in Finance from James Madison University—initially worked in the information technology field before obtaining his law degree from Thomas M. Cooley Law School in Lansing, Michigan. Once an Assistant Commonwealth's Attorney in Danville, Va., Eric has been recognized by Super Lawyers Magazine as a "Rising Star" Super Lawyer in Virginia since 2014.