When a company develops a medical device, it must go through the 501(k) process for approval by the Food and Drug Administration (FDA). Over the past several years, there have been multiple recalls for many of these devices because of issues that have caused serious injury and death in many patients. According to national statistics, in the past 10 years, more than 1.7 million people have been injured from medical device failures and approximately 83,000 people have died from these failures. Many of these recalled medical devices were approved through this process.
The FDA 501(k) Process
In 1976, the FDA implemented the 501(k) process, allowing medical device manufacturers to bypass a longer and more thorough approval process if the company could show that their device was "substantially equivalent" to a medical device that had already been approved. All that is required is for the manufacturer to submit documentation to the FDA which outlines the similarities between the devices. The companies are not required to conduct any clinical testing, including those devices which are surgically implanted in patients, such as hip and knee replacements.
LEARN MORE
Many argue that implementing this process has only created dangers to patient safety. Because of these complaints, the FDA has announced that they are now changing the requirements to the process and will only allow companies to use the 501(k) process when they are comparing their medical device to other devices which have received approval during the past 10 years.
According to the FDA, there are 4,000 medical devices currently approved, yet it is only six types of medical devices which have been responsible for 25 percent of injuries in the last ten years. These devices are:
Defibrillators
Hip implants
Implanted insulin pumps
Insulin pumps with sensors
Spinal stimulators
Surgical mesh
Defects and Injuries
The Virginia personal injury attorney have represented many victims of medical device failures, fighting to get them the full compensation they deserve for the financial losses they have suffered, as well as pain and suffering, emotional anguish, and more. Some of the more common cases we have handled includes:
Hip replacements. There have been multiple hip devices which have suffered high rates of failure including ASR XL Acetabular System, ABG II Modular-Neck Hip Stems, Stryker Rejuvate Modular, Smith & Nephew, and Zimmer.
Knee implants. Attune Knee Replacement uses a cement fixture for stabilization. There is a high rate of the cement loosening, leaving the patient suffering from pain.
Surgical mesh. There have been so many injuries to patients from surgical mesh, and so many different brands that have caused these incidents of severe pain and other long-term complications, that the FDA has issued advisory warnings to patients about the hazards of using the mesh.
Contact Shapiro & Appleton for Legal Assistance
If you have concerns about an injury or potential injury from a medical device, contact a Virginia defective medical device attorney to discuss what legal options you may have for the pain and losses you have suffered from the injuries the medical device has caused you.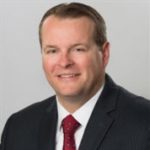 An experienced personal injury attorney with dual licensure in Virginia and North Carolina, Eric Washburn received a B.B.A. in Finance from James Madison University—initially worked in the information technology field before obtaining his law degree from Thomas M. Cooley Law School in Lansing, Michigan. Once an Assistant Commonwealth's Attorney in Danville, Va., Eric has been recognized by Super Lawyers Magazine as a "Rising Star" Super Lawyer in Virginia since 2014.