The massive number of vehicle recalls that have occurred over the past several years continues to climb, with the latest recall announcement issued by Fiat Chrysler for more than 850,000 Dodge Ram Trucks. The announcement from the company actually deals with two different dangerous issues regarding the potential for accidents and injuries.
According to the announcement issued by the company, more than 660,000 trucks are being recalled because a nut can become loose and cause loss of steering control. The recall covers Ram 3500 heavy-duty pickup trucks that were manufactured from 2013 through 2017. It also covers 2500 pickups and 3500 Chassis cabs manufactured from 2014 through 2017. The company has received reports of eight crashes caused by the dangerous issue. There has been at least one injury reported as a result of the issue.
RELATED CONTENT
The company has not issued a recall notification date for owners yet, however, they did say that when it does commence, dealers will inspect the steering linkage nut in each vehicle and determine the status. If the nut is still tight, it will be welded to the steering sleeve to make sure it stays in place. If the nut is loose, the entire steering assembly will be replaced.
In addition to the recall for the steering issue, Fiat Chrysler is also recalling approximately 194,000 2019 Dodge Ram light-duty trucks because of the potential danger of the brake pedals falling off. The recall does not include the 2019 Dodge Ram Classic. The company says that about 30 percent of the affected vehicles have not been sold yet and are still at dealerships, where they will be repaired before they are sold to customers.
This issue was discovered during an investigation which found that if a driver moved the brake pedal to the farthest rear position, the pedal could detach. Although the company says there have been no reports of any accidents or injuries caused by the issue, they are still warning vehicle owners not to adjust the pedal until their vehicle have been repaired. When the recall has officially been initiated, a fastener and spacer will be installed which will restrict travel of the pedal. This should fix the danger.
Contact a Virginia Injury Lawyer
If you or a loved one has been injured because of a defect in a vehicle, you may be able to pursue compensation from the manufacturer for any damages that you have suffered because of the injury. This includes medical expenses, lost wages, pain and suffering, emotional anguish, and more.
To find out what legal options you may have, contact a Virginia defective product attorney from Shapiro & Appleton today. Our firm has built a solid reputation for getting injured victims the compensation they deserve.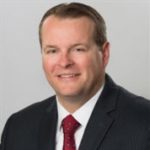 An experienced personal injury attorney with dual licensure in Virginia and North Carolina, Eric Washburn received a B.B.A. in Finance from James Madison University—initially worked in the information technology field before obtaining his law degree from Thomas M. Cooley Law School in Lansing, Michigan. Once an Assistant Commonwealth's Attorney in Danville, Va., Eric has been recognized by Super Lawyers Magazine as a "Rising Star" Super Lawyer in Virginia since 2014.