Vehicle accidents do no just impact the victim who is injured. There has been a great deal of research that has found that the victim's loved ones, witnesses to the crash, and others are also affected by the tragedy, especially when the victim has suffered catastrophic injuries or death. One of the most dangerous types of crashes are motorcycle accidents.
RELATED CONTENT
These events have such an impact that the Centers for Disease Control and Prevention (CDC) have classified motorcycle accidents as a national public health issue. The data that has led the CDC to make such a declaration includes the following:
The number of motorcycle accident fatalities continues to increase each year. In fact, national statistics show that in a ten-year period, the number of fatalities increased an unbelievable 82 percent. Motorcycle fatalities happen almost 30 times more often than other types of vehicle crash fatalities. There are almost 100,000 motorcyclists injured each year.
The annual economic burden for motorcycle accident-related deaths and injuries cost an astounding $12 billion each year. Many of these costs are covered by the public through higher insurance premiums and taxes, as well as loss of tax revenue because of victims' inability to work. Many of the medical costs for treatments, surgeries, rehabilitation, and more for motorcycle accident victims are actually paid for through public funds, such as Medicaid.
Contact a Virginia Injury Attorney
The loss of a loved one in a motorcycle crash is overwhelming, and unfortunately, pursuing a wrongful death claim can be even more traumatizing for families who are struggling with that loss every single day. Wrongful death lawsuits are often complex and the legalities involved often heighten a family's grief and pain. This is why it is critical for families to seek the assistance of a compassionate Virginia wrongful death attorney who has significant experience and understanding of the emotional impact these lawsuits can have on families.
At Shapiro & Appleton, we have successfully advocated for many accident victims and their families. We understand the distress and pain your family is trying to cope with and will use all available resources to ensure that your rights are protected, and your legal needs are met.
If you would like to meet with one of our seasoned Virginia motorcycle accident attorneys, contact our office for a free consultation. We are available to meet and discuss what legal options you may have and how we can help. We also offer a free wrongful death guide for families who have lost a loved one in an accident. The guide covers topics such as the statute of limitations for filing a wrongful death claim, what types of damages can be pursued, and who can be appointed as personal representative.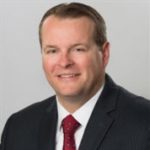 An experienced personal injury attorney with dual licensure in Virginia and North Carolina, Eric Washburn received a B.B.A. in Finance from James Madison University—initially worked in the information technology field before obtaining his law degree from Thomas M. Cooley Law School in Lansing, Michigan. Once an Assistant Commonwealth's Attorney in Danville, Va., Eric has been recognized by Super Lawyers Magazine as a "Rising Star" Super Lawyer in Virginia since 2014.