Over the past several years, more and more women have taken to riding motorcycles. Rather than just being the passenger on the back, they are purchasing their own motorcycles and taking off for the open roads.
While men still dominate the motorcycle industry, women are slowly but surely catching up. According to data provided by the Motorcycle Industry Council (MIC), from 2003 to 2014, the number of women who own motorcycles spiked more than 100 percent. In 2003, there were 600,000 who owned motorcycles. Ten years later, that number had grown to more than one million. Today, almost 20 percent of motorcycle owners in this country are women, compared to 15 years ago when only 8 percent were women.
RELATED CONTENT
Younger women, especially, are purchasing motorcycles. About 10 percent of female Baby Boomers own a motorcycle. That number doubles for Gen X and Gen Y females, with approximately 20 percent of riders being women.
The average age of a woman motorcycle rider is 39, while the average age of a male motorcycle rider is 49. Another fact the MIC discovered is that more women riders complete motorcycle safety courses – 60 percent, while only 42 percent of male riders have.
One of the most important factors for riding for women is choosing the right bike. The following are some of the more popular choices:
Harley-Davidson Street Glide: For riders looking for a middleweight bike, this is a popular choice because of its low slung and sleek style. Another bonus is the seat can be easily lowered for comfort while riding.
Honda Shadow Spirit 750 C2: This bike is comfortable cruiser with a low seat. It is a perfect bike for new riders because its lighter weight allows riders to negotiate the road.
Kawasaki Ninja 250/300: This bike is a popular choice for female riders looking for a sporty bike. Because the engine is smaller, it does have less power than some of the other bikes listed.
Suzuki SV650/S: This bike has a low and narrow seat and is the top choice for female riders who are on the shorter side.
Victory Gunner: This bike has both performance and power, offering the style of a cruiser, but also offering a sporty look.
In addition to choosing the right bike, women riders also need to follow recommended safety tips, including always wearing a helmet and appropriate riding gear. A motorcycle riding safety course is also crucial to staying safe and avoid motorcycle crashes.
Contact a Dedicated Virginia Motorcycle Accident Attorney
If you or a loved one has been injured in a motorcycle accident, you may be facing high medical bills and other financial difficulties. Our North Carolina personal injury attorneys understand how overwhelming these cases can be. Our Carolinas accident firm has successfully advocated for many motorcycle accident clients and has gotten them the financial damages they deserved. We are available to discuss your case. We also offer a free motorcycle injury guide which offers information that you may find helpful.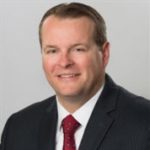 An experienced personal injury attorney with dual licensure in Virginia and North Carolina, Eric Washburn received a B.B.A. in Finance from James Madison University—initially worked in the information technology field before obtaining his law degree from Thomas M. Cooley Law School in Lansing, Michigan. Once an Assistant Commonwealth's Attorney in Danville, Va., Eric has been recognized by Super Lawyers Magazine as a "Rising Star" Super Lawyer in Virginia since 2014.