All the railroad stocks have done well in recent years, the stock of CSXT may have increased not just because of increase in freight and the higher cost of gasoline but also because of the weakness of its management team. I read in a newspaper article how the large institutional investors like pensions have been raising the price of CSX in part because there may be so much room for improvement if they could get better management. Evidently the pension companies believe that CSX has been run poorly enough that pressure on the railroad's managers could improve efficiency and thereby profits.
This is ironic that CSX should do better than Norfolk Southern as far as stock price given that Norfolk Southern may actually be a better run railroad. Because Norfolk Southern may have superior management, they have less room for improvement than their other major east coast railroad competitor in the freight business, CSX.
As a FELA attorney representing injured railroad workers, my sense is that the institutional investors are right. CSX seems much less well run as far as how they hangle their litigation, for example, when I am dealing with an occupational illness claim such as cumulative or repetitive trauma injuries to the body of a railroad worker on Norfolk Southern, I deal with one person out of Norfolk, Virginia (VA) who can handle the claim regardless of where the worker got hurt. With CSX they have much more inefficient system of making the FELA negotiate with the individual regional claims agents who don't know as much about these kinds of cases and are merely message passers who add another level of bureaucracy to the claims resolution system.
One Norfolk Southern claims official has told me that when CSX zigs we zag. For example, right now Norfolk Southern is willing to be more fair in resolving all kinds of personal injury claims to railroad workers and thereby gets cases resolved without wasting a lot of money on lawyers and lawsuits. CSX has in recent years taken the exact opposite approach and is being unfair in many negotiations, forcing the plaintiff's lawyer to bring more FELA cases. In my opinion, CSX's attitude about settlement of claims is penny wise and pound foolish. Reasonable professionals on both sides of the FELA cases can estimate fairly what the likely jury outcome will be in a given case. By wanting to spend more money on their attorneys and expert witnesses to testify in court, rather than being more reasonable with their employees, CSX generates a lot of ill will, as well as costs their shareholders money.
Stock-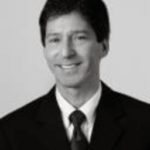 Rick Shapiro has practiced personal injury law for over 30 years in Virginia, North Carolina, and throughout the Southeastern United States. He is a Board Certified Civil Trial Advocate by the National Board of Trial Advocacy (ABA Accredited) and has litigated injury cases throughout the eastern United States, including wrongful death, trucking, faulty products, railroad, and medical negligence claims. His success in and out of the courtroom is a big reason why he was named 2019 "Lawyer of the Year" in railroad law in U.S. News & World Report's Best Lawyers publication (Norfolk, VA area), and he has been named a "Best Lawyer" and "Super Lawyer" by those peer-reviewed organizations for many years. Rick was also named a "Leader in the Law, Class of 2022" by Virginia Lawyers Weekly (total of 33 statewide honorees consisting of lawyers and judges across Virginia).