Every year, approximately 40,000 people are killed in car accidents in this country. Hundreds of thousands more sustain injuries and many of those victims end up with long-term or permanent injuries.
Unfortunately, the majority of vehicle accidents often have factors that had they been heeded, there likely would never have been an accident at all. Instead, thousands of victims and their families are left picking up the pieces of their life while trying to recover from their injuries or from the loss of the life of their loved ones.
The following facts are some of the most common contributors to vehicle accidents:
Almost One-Third of Fatal Crashes are Alcohol-Related
According to the National Highway Traffic Safety Administration (NHTSA), almost 20 percent of all fatal traffic-related accidents involve a driver whose blood alcohol content (BAC) was .08 percent or more.
Distracted Driving Responsible More Than 3,000 Deaths in 2017
Each year, more than 3,000 victims are killed in crashes caused by a distracted driver. The most common distraction in these fatal accidents was texting while driving. Despite the known dangers, distracted driving crashes increase each year.
Majority of Crashes Occur Close to a Driver's Home
Two major studies examined where the majority of crashes occur in conjunction with a driver's home. One study found that most crashes happened within 25 miles of the driver's residence. The second concluded that distance was much closer – half of the crashes in one year were within five miles of the driver's home and another third occurred within 15 miles.
Rollovers Are the Deadliest Accidents
The types of crashes that kill the most people are rollover accidents. This is because there are a higher number of victims who are ejected from the vehicles, as well as a higher number of head injuries sustained in rollovers than other types of vehicle accidents. Although only three percent of all accidents are rollovers, they are the cause of more than 30 percent of vehicle accident fatalities.
More Fatal Crashes Are Caused by Men than Women
Multiple studies and data collection sources show that men have a higher rate of causing vehicle accidents than women. For example, one study that examined crashes in Washington D.C. during a two-year period found that men were the drivers in 65 percent of the crashes.
Contact a Virginia Injury Attorney
Tragically, many crash victims do not survive the injuries they suffer in vehicle accidents. Many victims are not able to fully recover from their injuries or develop serious complications from the injury which kills them. If you have lost a family member in a car accident, contact a compassionate Virginia wrongful death attorney to discuss what legal recourse you may have against the party who caused your loved one's death.
Our personal injury firm has successfully represented many victims and their families, and we are available to meet and discuss the circumstances of your case and how we may be able to help. We also offer a free wrongful death guide for families who have lost a loved one in an accident. The guide covers topics such as the statute of limitations for filing a wrongful death claim, what types of damages can be pursued, and who can be appointed as a personal representative.
RELATED CONTENT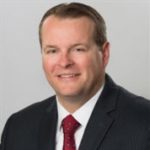 An experienced personal injury attorney with dual licensure in Virginia and North Carolina, Eric Washburn received a B.B.A. in Finance from James Madison University—initially worked in the information technology field before obtaining his law degree from Thomas M. Cooley Law School in Lansing, Michigan. Once an Assistant Commonwealth's Attorney in Danville, Va., Eric has been recognized by Super Lawyers Magazine as a "Rising Star" Super Lawyer in Virginia since 2014.