Being involved in an accident is a terribly stressful experience. Apart from the pain, confusion, grief, and other difficulties which naturally develop when a person is injured through another's carelessness, a victim of negligence must deal with a series of legal requirements in order to protect their rights. Normally, the statute of limitations (time you have to file suit) for personal injury cases in Virginia is two years from the date of the accident. But, if you were involved in an accident with a government employee, government vehicle, or on government property, then additional steps may have to be taken to protect your rights.
Section 15.2-209 of the Code of Virginia requires that any person seeking to assert a claim for negligence against a city, county, or town provide notice to specific governmental authorities of the events giving rise to the claim within six months of the date of occurrence. What it means for victims of negligence are extra requirements that can be easily overlooked. If these requirements are not met, it will likely cause you to lose any chance to be compensated for your injuries.
It's important to remember that it is not always obvious when a governmental agency is involved. Not all government employees drive marked vehicles. Also, most locations are not explicitly marked that they are owned and operated by the government. In all situations potentially involving the government as a defendant or at-fault party, you need to be sure exactly what entity you were hurt by.
To protect your rights, it is critical that you speak with an attorney who handles personal injury cases as SOON as possible. Be careful about hiring an attorney who does not regularly handle personal injury cases. There are some nuanced and unique aspects of personal injury work that a general practitioner, criminal, or divorce attorney may not be familiar with, and governmental notice of claim requirements are a good example. If you've been hurt in an accident of any kind, don't wait. Contact an experienced attorney as soon as possible to ensure that you know the deadlines and do not lose the opportunity to be fully compensated for your injuries.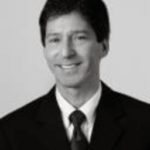 Rick Shapiro has practiced personal injury law for over two decades in Virginia, North Carolina, and throughout the Southeastern United States. He is a Board Certified Civil Trial Advocate by the National Board of Trial Advocacy (ABA Accredited) and has litigated injury cases throughout the eastern United States, including wrongful death, trucking, faulty products, railroad and medical negligence claims. His success in and out of the court room is a big reason why he was named 2019 "Lawyer of the Year" in railroad law in U.S. News & World Report's Best Lawyers publication (Norfolk, VA area), and he has been named a "Best Lawyer" and "Super Lawyer" by those peer reviewed organizations for many years.