There is a traffic accident every 23 minutes in Hampton Roads. But even with 23,142 crashes occuring in thecities and surroig areas of Chesapeake, Hampton, Norfolk, Newport News, Portsmouth, Suffolk and Virginia Beach, VA, during 2010, residents saw the fewest wrecks since 2001. And the accident rate isn't just down locally. Nationwide, collisions have fallen 14 percent. As noted in the Virginian-Pilot, road improvements such as rumble strips along the shoulders of highways, and technological advances such as antilock brakes have helped bring down the number of wrecks.
With fewer accidents come fewer fatalities. Across Hampton Roads, 121 people died in car, truck and SUV accidents during 2010, which is another low point for the past decade. More than half of those killed were not wearing seat belts. Experts say out of all of the seven cities, Portsmouth has seen the most dramatic decrease in accidents.
The number one cause of accidents in Hampton Roads? Following too closely. When drivers tailgate, whether in traffic on the highway or simply driving down a residential street, they are more likely wind up in an accident. Other major causes of accidents in Hampton Roads include distracted driving, not yielding to other vehicles and failing to maintain vehicle control.

As a car accident attorney, I'm pleased to see local drivers taking more of an initiative to stay safe on the road. I've seen too many tragedies on our local streets, and if we take anything away from this report, it's to always buckle up.
CD
About the Editors: The Shapiro, Cooper, Lewis & Appleton personal injury law firm, which has offices in Virginia (VA) and North Carolina (NC), edits the injury law blogs Virginia Beach Injuryboard, Norfolk Injuryboard and Northeast North Carolina Injuryboard as pro bono services.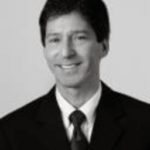 Rick Shapiro has practiced personal injury law for over two decades in Virginia, North Carolina, and throughout the Southeastern United States. He is a Board Certified Civil Trial Advocate by the National Board of Trial Advocacy (ABA Accredited) and has litigated injury cases throughout the eastern United States, including wrongful death, trucking, faulty products, railroad and medical negligence claims. His success in and out of the court room is a big reason why he was named 2019 "Lawyer of the Year" in railroad law in U.S. News & World Report's Best Lawyers publication (Norfolk, VA area), and he has been named a "Best Lawyer" and "Super Lawyer" by those peer reviewed organizations for many years.