One of the most common injuries that victims suffer in accidents is a brain injury. This is especially common in vehicle accidents and slip and falls. What makes these injuries even more serious is that the brain is so integral in body functions. It is also common to not know the extent of the injury to the brain. It can take months before the victim and the doctors treating them know the full extent of any long-term or permanent damage the injury has caused.
This is one of the reasons why a brain injury victim should never accept a quick settlement from the insurance company following an accident. If the case is settled too early and the victim finds out that there are actually more issues than originally known, the victim can not pursue additional compensation.
Brain Injury Treatment
If a victim is diagnosed with a mild concussion, treatment usually involves watching for any change in symptoms and rest. If there are more severe injuries, the victim may need surgery. In accidents where the injury to the brain is severe, doctors may decide to put the victim into a medically-induced coma to help alleviate the demand the body puts on the brain, allowing time for the swelling to come down and for the brain to heal. Victims may also be given diuretics and anti-seizure medications.
RELATED CONTENT
Many brain injury patients require rehabilitation to help in the recovery process. There are multiple medical professionals that are often involved in treating the victim and helping them recover:
Physiatrist: A physiatrist is a medical doctor that specializes in the field of physical medicine and rehabilitation. They oversee all of the care in the rehabilitation process.
Neuropsychologist: A neuropsychologist determines the victim's cognitive impairments.
Physical therapist: A physical therapist helps the victim relearn movements and regain their mobility.
Occupational therapist: An occupational therapist helps the victim regain the skills they need to perform everyday activities.
Speech pathologist: A speech pathologist helps the victim with their communication skills.
Contact a Va. Brain Injury Attorney Today
A brain injury is often a long-term or permanent injury requiring rehabilitative care. The financial costs of caring for a brain injury victim through the course of their life can be overwhelming and carry heavy financial burdens. A Virginia car accident attorney can pursue financial damages against the at-fault driver that will assist your family in providing the care your loved one needs, including future medical care, loss of income, pain, mental anguish, and permanent disability.
Contact the legal team at Shapiro & Appleton today at 800-752-0042 to schedule a free and confidential case evaluation to find out how we can help.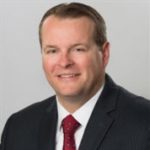 An experienced personal injury attorney with dual licensure in Virginia and North Carolina, Eric Washburn received a B.B.A. in Finance from James Madison University—initially worked in the information technology field before obtaining his law degree from Thomas M. Cooley Law School in Lansing, Michigan. Once an Assistant Commonwealth's Attorney in Danville, Va., Eric has been recognized by Super Lawyers Magazine as a "Rising Star" Super Lawyer in Virginia since 2014.