The National Transportation Safety Board has proposed a new safety measure that would take cell phones out of the hands of truck and bus drivers across the country. The proposal also aims to not only ban cell phone use, but other hands-free technology, like bluetooth headsets.
This endorsement comes after a tragic Kentucky accident that killed a trucker and 10 people on their way to a wedding. The trucker was distracted by his hands-free phone, went over a median, driving into oncoming lanes of traffic. Only two young children in car seats survived. Driver fatigue is also said to have been a factor in the crash, along with the failure of cable barriers along the median.
The U.S. Department of Transportation currently bans commercial drivers from texting while driving, and some states ban everyone from using cell phones while driving, even hands-free models. The American Trucking Association supports the ban on hand-held cell phone use and texting, but not hands-free devices.
As a personal injury lawyer, I've seen how much havoc commercial tractor trailers can wreak in an accident. The sheer size and weight of these vehicles make them some of the most dangerous on the road. A ban on cell phones for truck drivers would mean fewer distractions and would help prevent such accidents.
Many drivers believe the proposed ban goes too far, and should be limited to hand-held phones. Some argue that there's simply not enough science to back up the claim that hands-free devices can be just as distracting as hand-held phones. Still, distractions are everywhere, and professional drivers should limit them when at all possible.
CD
About the Editors: The Shapiro, Cooper, Lewis & Appleton personal injury law firm, which has offices in Virginia (VA) and North Carolina (NC), edits the injury law blogs Virginia Beach Injuryboard, Norfolk Injuryboard and Northeast North Carolina Injuryboard as pro bono services.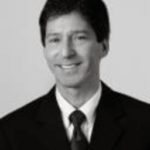 Rick Shapiro has practiced personal injury law for over two decades in Virginia, North Carolina, and throughout the Southeastern United States. He is a Board Certified Civil Trial Advocate by the National Board of Trial Advocacy (ABA Accredited) and has litigated injury cases throughout the eastern United States, including wrongful death, trucking, faulty products, railroad and medical negligence claims. His success in and out of the court room is a big reason why he was named 2019 "Lawyer of the Year" in railroad law in U.S. News & World Report's Best Lawyers publication (Norfolk, VA area), and he has been named a "Best Lawyer" and "Super Lawyer" by those peer reviewed organizations for many years.