As he lay in hospice care contemplating the potential causes of his deadly lung disease, Stephen Fowlkes recalled his extensive exposure to asbestos-containing brake shoes and pipe insultation during his 10+ year career at Norfolk Southern Lambert's Point. Fowlkes never got the chance to investigate the link between his lung disease and exposure to asbestos since he passed away from disease complications in 2017. Nevertheless, his daughter obtained an autopsy and discovered the toxic and deadly asbestos lining his lung tissue. Fowlkes' daughter would not let this injustice stand. She contacted Shapiro & Appleton, a law firm with vast amounts of experience in the field of railroad disease litigation.
FELA Wrongful Death Claim Filed
Randy Appleton and Rick Shapiro represented the estate of Stephen Fowlkes and filed suit against Norfolk Southern. The FELA wrongful death lawsuit claimed that the railroad company was aware of the asbestos-containing brake shoes and other asbestos-containing insulation at Lambert's Point, but never provided Fowlkes any warnings and never conducted any air testing during Fowlkes' career which spanned from 1979 to 1990. Shapiro and Appleton offered evidence from two pathologists who found asbestos in Fowlkes' lung tissue.
Shapiro and Appleton also offered substantial evidence that hundreds of thousands of invisible asbestos fibers can become airborne during brake servicing when up to 100 asbestos containing brake shoes were handled in a single day by railroad car men. Railroad brake shoes were manufactured with asbestos for about 20 years and the lifespan of asbestos brake shoes on railcars extended many years after the manufacturing was discontinued.
Norfolk Southern deployed the "deflect and obfuscation" defense by alleging that Fowlkes never suffered asbestosis. Instead, he developed pulmonary fibrosis from some unknown cause or that Fowlkes' long-term cigarette smoking caused his lung disease. Never mind the fact that there is evidence that Norfolk Southern hired abatement contractors to remove asbestos from the car shop where Fowlkes worked in 1988.
Justice for Stephen
Stephen Fowlkes (left) while working for Norfolk Southern
Following a six-day trial, a Norfolk Circuit Court jury returned a $5 million verdict in favor of Stephen Fowlkes' estate.
Randy Appleton noted, "the jury determined that Norfolk Southern failed to provide Stephen Fowlkes a safe workplace, and NS knew before he was even hired about the dangers of asbestos in the railroad brake shoes, but they chose not to warn the carmen at any time during the 1980's. He had no chance to protect himself, he didn't even know the dangers when he was doing this work."
The jury did find that the cigarette smoking played a role in Fowlkes' death finding 80 percent contributory negligence, meaning that the jury verdict in favor of his estate was reduced to a $1 million net verdict.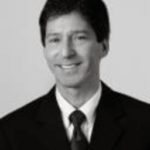 Rick Shapiro has practiced personal injury law for over 30 years in Virginia, North Carolina, and throughout the Southeastern United States. He is a Board Certified Civil Trial Advocate by the National Board of Trial Advocacy (ABA Accredited) and has litigated injury cases throughout the eastern United States, including wrongful death, trucking, faulty products, railroad, and medical negligence claims. His success in and out of the courtroom is a big reason why he was named 2019 "Lawyer of the Year" in railroad law in U.S. News & World Report's Best Lawyers publication (Norfolk, VA area), and he has been named a "Best Lawyer" and "Super Lawyer" by those peer-reviewed organizations for many years. Rick was also named a "Leader in the Law, Class of 2022" by Virginia Lawyers Weekly (total of 33 statewide honorees consisting of lawyers and judges across Virginia).