Pedestrian accidents can be some of the most dangerous traffic accidents that can occur. Pedestrians are at more of a risk than other motorists for serious injuries because of the lack of protection that is given to those in motor vehicles. Because of this, pedestrian accidents can turn out deadly. According to the National Highway Traffic Safety Administration (NHTSA), there were more than 6,200 people killed in pedestrian accidents in 2018, an increase of nearly 4 percent from 2017. The NHTSA has focused efforts on reducing pedestrian accidents and have identified certain factors that are commonly present during pedestrian accidents in the U.S. Here are a few things that have been discovered about the risk factors for pedestrian accidents.
Gender Matters
When it comes to pedestrian accidents, males were more likely to be killed in crashes than females. The NHTSA found that more than two-thirds or around 70 percent of pedestrians killed in traffic accidents were men. In fact, the overall male fatality rate for pedestrian accidents for every 100,000 people was 2.60, which is more than double the rate for females, which is around 1.07.
RELATED CONTENT
Environmental Factors Play a Big Role
Some of the most serious factors that can increase the chance of a pedestrian accident are environmental factors such as the location of the pedestrian, the amount of daylight present. A majority of pedestrian accidents, or around 73 percent, occurred at places other than intersections, where pedestrians are expected to be. Additionally, around three-quarters or 75 percent of pedestrian accidents occurred when it was dark outside.
Alcohol Involvement Increases the Chance of an Accident
As with any type of activity involving vehicles, the prevalence of alcohol usage increases the chance of an accident occurring. In nearly half of all pedestrian accidents, alcohol usage was recorded by either the driver or the pedestrian. In 32 percent of fatal pedestrian accidents, the driver was recorded with a BAC of .08 or more.
Have You Been Injured in a Pedestrian Accident? Contact a Virginia Personal Injury Attorney
If you or a loved one has been injured in a pedestrian accident, you have may be able to pursue compensation that will address your medical bills, lost income, and pain and suffering, and more.
The Virginia pedestrian accident attorneys at Shapiro & Appleton have been advocating for victims and their families for more than 30 years, using all available resources to successfully obtain the best possible outcome under the circumstances of the case. Our attorneys have built solid reputations as skilled negotiators who will not hesitate to pursue litigation if the insurance company fails to negotiate in good faith. Call our office today at 800-752-0042 for a free case evaluation and to find out how our legal team can help get you the financial compensation you deserve.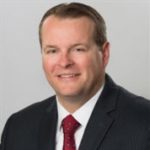 An experienced personal injury attorney with dual licensure in Virginia and North Carolina, Eric Washburn received a B.B.A. in Finance from James Madison University—initially worked in the information technology field before obtaining his law degree from Thomas M. Cooley Law School in Lansing, Michigan. Once an Assistant Commonwealth's Attorney in Danville, Va., Eric has been recognized by Super Lawyers Magazine as a "Rising Star" Super Lawyer in Virginia since 2014.