The vast majority of car wrecks happen within a 3 mile radius of your home.
If you think about it, it is just a matter of common sense that more personal injuries happen near home. You are on the road more near your house than anywhere other than work. Because almost every trip begins and ends near home, that is the place that you are most likely to be hit in your vehicle by the negligence of another car driver. It is also the place that you are most likely to make a mistake yourself behind the wheel.
The best way to avoid getting seriously injured near your home is to keep up your defensive driving, even in that place that you are most familar with. Do not let your guard down just because you are on roads and intersections that you know so well. Keep your seatbelt on to prevent being killed or seriously injured if a wreck does occur. You should try not to be in a rush that would distract your attention as you are driving anywhere, but especially close to your own house.
They say that the average American will be in 4 or 5 car wrecks in their lifetime. Not all of these will involve personal injuries. However, it is a scary statistic. If you have not already had your 4 or 5, you may be due for one. Knowing what to do in the event of this emergency is critical. One of the things, after notifying the police and your insurance company about any accident, is to call a personal injury lawyer who you trust, to the extent anyone is hurt. You will be glad that you did because the attorney will be able to give you advice about all sorts of problems that arise in this situation that he or she is familar with. Ideally, you should decide ahead of time who it is you would call if this happens, so that you can be ready and have one less thing to worry about when this inevitable problem of the car wreck happens to you or your family member.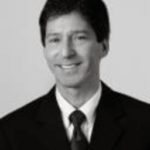 Rick Shapiro has practiced personal injury law for over two decades in Virginia, North Carolina, and throughout the Southeastern United States. He is a Board Certified Civil Trial Advocate by the National Board of Trial Advocacy (ABA Accredited) and has litigated injury cases throughout the eastern United States, including wrongful death, trucking, faulty products, railroad and medical negligence claims. His success in and out of the court room is a big reason why he was named 2019 "Lawyer of the Year" in railroad law in U.S. News & World Report's Best Lawyers publication (Norfolk, VA area), and he has been named a "Best Lawyer" and "Super Lawyer" by those peer reviewed organizations for many years.