Halloween is all about ghouls and goblins, dressing up, eating some delicious candy, and maybe even enjoying a scary movie. But there's a truly terrifying aspect Halloween few people seem to know: the number of fatal pedestrian accidents increases 4.5 times during the holiday.
A study showed children age 15 and under were the primary victims of these accidents and many of them occur during the evening trick-or-treat time, according to the National Highway Traffic Safety Administration.
Our injury law firm has written extensively about the importance of knowing pedestrian cross walk laws and being cognizant while strolling through neighborhoods and crossing roads. These principles still apply on Halloween. Don't think that just because it's a holiday, drivers are less prone to hit you when you're on the street.
Some other important safety tips include wearing a bright Halloween costume (so opt for the yellow Power Ranger outfit as opposed to the black Power Ranger outfit) and trick or treating in a well-lit neighborhood. Go out in groups as opposed to individually; it's much easier to see a pack of trick or treaters than just one. Another option would be to go to a community center which holds indoor Halloween events. This will greatly reduce your risk to a severe, or even fatal, pedestrian traffic accident.
If you apply these safety tips, it will help prevent Halloween turning into a real horror.
About the Editors: Shapiro, Cooper, Lewis & Appleton personal injury law firm (VA-NC law offices ) edits the injury law blogs Virginia Beach Injuryboard, Norfolk Injuryboard, and Northeast North Carolina Injuryboard as a pro bono service to consumers.
PA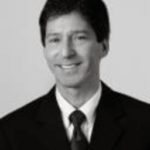 Rick Shapiro has practiced personal injury law for over two decades in Virginia, North Carolina, and throughout the Southeastern United States. He is a Board Certified Civil Trial Advocate by the National Board of Trial Advocacy (ABA Accredited) and has litigated injury cases throughout the eastern United States, including wrongful death, trucking, faulty products, railroad and medical negligence claims. His success in and out of the court room is a big reason why he was named 2019 "Lawyer of the Year" in railroad law in U.S. News & World Report's Best Lawyers publication (Norfolk, VA area), and he has been named a "Best Lawyer" and "Super Lawyer" by those peer reviewed organizations for many years.