People usually have one of two opinions of single-vehicle motorcycle accidents. First, they think they must have been going to fast and not driving safely.
Second, people try to identify if there was something that caused the accident and that the driver couldn't have prevented the crash. As a Virginia personal injury attorney, I tend to agree with the second way of thinking because after working with many motorcycle accident victims I know that no one wants to suffer the catastrophic injuries that occur from such an accident.
Unfortunately, these types of motorcycle accidents do occur, many times from no fault of the driver. Recently, a 50-year-old nurse was terribly injured in Portsmouth, Virginia (VA), while riding as a passenger on a motorcycle. What was the reason for the terrible motorcycle crash: A manhole cover that was raised nearly 3 inches above the surface of the street.
The road had recently been resurfaced, but the contractor forgot to repair one manhole cover. It was the negligence of the contractor, not the driver, that caused this terrible accident.
The poor nurse who for so long had taken care of others now was seriously injured herself in a motorcycle accident. She suffered a traumatic brain injury, a fractured sacrum (i.e., the tip of the spine that inserts into the pelvis), a fractured pelvis and two fractured ribs.
Clearly, this woman will have a painful and slow recovery. Thankfully, she hired experienced personal injury attorneys Amberly Hammer and O.L "Buzz" Gilbert. Our congratulations go out to the attorneys for winning their client a $3,817,500 settlement.
CT
About the Editors: The Shapiro, Cooper, Lewis & Appleton personal injury law firm, which has offices in Virginia (VA) and North Carolina (NC), edits the injury law blogs Virginia Beach Injuryboard, Norfolk Injuryboard and Northeast North Carolina Injuryboard as pro bono services.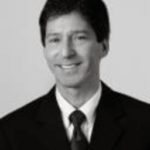 Rick Shapiro has practiced personal injury law for over two decades in Virginia, North Carolina, and throughout the Southeastern United States. He is a Board Certified Civil Trial Advocate by the National Board of Trial Advocacy (ABA Accredited) and has litigated injury cases throughout the eastern United States, including wrongful death, trucking, faulty products, railroad and medical negligence claims. His success in and out of the court room is a big reason why he was named 2019 "Lawyer of the Year" in railroad law in U.S. News & World Report's Best Lawyers publication (Norfolk, VA area), and he has been named a "Best Lawyer" and "Super Lawyer" by those peer reviewed organizations for many years.