Medical device manufacturer Boston Scientific and the U.S. Food and Drug Administration have issued a Class I recall of nearly 230,000 iCross coronary imaging catheters. The recall category indicates that failure or a defect with the product itself can cause a patient's death.
The problem with the recalled catheters is that the end of the tip of the tube inserted into a patient's heart can become brittle, causing the imaging tip to detach and remain inside a patient. According to FDA data reported in the Minneapolis Star Tribune, some 38 people undergoing coronary procedures have experienced this problem since April 2009.
Leaving anything inside a person's heart or artery can cause a heart attack, a hole in an artery or a blood clot — any of which could become a fatal problem. Unfortunately, leaving sponges, drill bits, scalpel blades and other surgical or diagnostic implements behind after surgery is one of the most common and most serious medical mistakes.
A check of Boston Scientific's dedicated product recall information page shows that the company has also found it necessary to pull three types of coronary stents from the market over the past couple of years. In 2006, the company had to recall tens of thousands of implantable heart pacemakers.
While every medical device carries some risks, the kinds of products Boston Scientific has repeated had to stop selling because they can serious injure or kill patients is noteworthy. And that is to say nothing of the difficulty removing and replacing defective pacemakers.
A similar situation has developed with DePuy metal-on-metal hip replacement devices. Like Boston Scientific's heart catheter, problems with the DePuy implant can set the stage for heart attacks and strokes.
But here's the real worry for patients: News stories on the iCross catheter recall have reassured investors that Boston Scientific does not expect the problem with its device to impact earnings. I don't know if everyone will be shocked by that statement, but as a Virginia (VA) and North Carolina (NC) personal injury attorney who has represented clients nearly killed by medical devices left inside them, I am.
Patient safety must be the highest priority of medical device makers. Profits are necessary to stay in business, but money can never be placed above health in the health care business.
EJL
About the Editors: The Shapiro, Cooper, Lewis & Appleton personal injury law firm, which has offices in Virginia (VA) and North Carolina (NC), edits the injury law blogs Virginia Beach Injuryboard, Norfolk Injuryboard and Northeast North Carolina Injuryboard as pro bono services.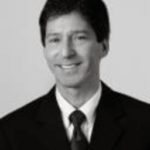 Rick Shapiro has practiced personal injury law for over 30 years in Virginia, North Carolina, and throughout the Southeastern United States. He is a Board Certified Civil Trial Advocate by the National Board of Trial Advocacy (ABA Accredited) and has litigated injury cases throughout the eastern United States, including wrongful death, trucking, faulty products, railroad, and medical negligence claims. His success in and out of the courtroom is a big reason why he was named 2019 "Lawyer of the Year" in railroad law in U.S. News & World Report's Best Lawyers publication (Norfolk, VA area), and he has been named a "Best Lawyer" and "Super Lawyer" by those peer-reviewed organizations for many years. Rick was also named a "Leader in the Law, Class of 2022" by Virginia Lawyers Weekly (total of 33 statewide honorees consisting of lawyers and judges across Virginia).