Fentanyl, a drug approximately 100 times stronger than morphine, has been linked to many fatalities due to inappropriate use and medical error. Fentanyl, also called Duragesic, was developed in 1959, is used to treat post-operative and chronic pain, and also used in clinical practice as a general anesthetic. Fentanyl is also used illegally, becoming popular in drug culture for its euphoric effects. Fentanyl has been used as a direct substitute for heroin; however, its extreme potency increases the rate of overdose and can lead to respiratory problems and even death.
Recently, Fentanyl has been the subject of law suits involving doctors and pharmaceutical companies. In 2004, five lots of the Duragesic pain patch, produced by Johnson & Johnson were recalled for problems due to Fentanyl. The Duragesic patches have contained Fentanyl since 1990; however, the defect in 2004 allowed the Fentanyl gel to leak from the patch directly onto the patient's skin. Once Fentanyl came into contact with the patient, it was absorbed by the body in dangerously high levels. The FDA reported hundreds of fatalities due to these defective patches.
A subsidiary of Johnson and Johnson, Janssen Pharmaceutica Products, was sued in 2003 due to Duragesic patches. The family of the deceased sued after the victim's death was found to be caused by the use of the Duragesic patches for chronic hip pain. The family received 5.5 million dollars as the result of a wrongful death suit against the company. It was more than a year after this event that the company began issuing warnings about the health risks of using Duragesic patches.
Fentanyl has also been linked to medical malpractice and medication error. Cephalon has provided some important safety information to those prescribed any medication or treatment that involves Fentanyl (specifically Fentora).
– No doctor should prescribe Fentanyl products to those who are opioid in-tolerant. Such as patients taking 24 hour opioid treatment.
– Fentanyl should only be used for labeled indications
– Fentanyl is not for acute pain, or sports injuries
– Fentanyl should never be used as a replacement for other medication or treatments such as Actiq
Although there are appropriate uses for Fentanyl, you must be careful that you are not abusing the substance. Many suffer from abuse of Fentanyl simply by accident, through medical malpractice or product defect. Staying aware of possible side effects and complications with your treatment and medication will allow you to recognize problems and catch symptoms early on. Anytime you are introducing foreign substances into your body, whether prescribed or not, make sure you follow directions, and contact a medical provider if you start having any negative effects from the treatment.
Many wrongful death lawsuits against the manufacturers of Fentanyl and Duragesic pain patches have focused on defects, leaks or improper prescription of the pain patches. Our firm has investigated several deaths and it is clear that the cases we investigated involved accidental, not intented death, and toxic amounts of fentanyl, proved by autopsy toxicology reporting.
Prior fentanyl/duragesic articles we have authored:
Lethal Weapon of Overdose Death: Fentanyl
Fentanyl/Duragesic Patches Associated with Death and Overdose
Fentanyl Death Case Results and Information
Being well educated and well informed is the first step to better treatment and a brighter future. It's your body, and you only get one. Stay healthy, and stay safe.
About the Editors: Shapiro, Cooper Lewis & Appleton personal injury law firm is based in Virginia (VA), near the NE North Carolina (NC) border and handles car,truck,railroad, and medical negligence cases and more. Our lawyers proudly edit the Virginia Beach Injuryboard, Norfolk Injuryboard, and Northeast North Carolina Injuryboard as a pro bono public information service. Lawyers licensed in: VA, NC, SC, WV, DC, KY.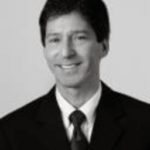 Rick Shapiro has practiced personal injury law for over two decades in Virginia, North Carolina, and throughout the Southeastern United States. He is a Board Certified Civil Trial Advocate by the National Board of Trial Advocacy (ABA Accredited) and has litigated injury cases throughout the eastern United States, including wrongful death, trucking, faulty products, railroad, and medical negligence claims. His success in and out of the courtroom is a big reason why he was named 2019 "Lawyer of the Year" in railroad law in U.S. News & World Report's Best Lawyers publication (Norfolk, VA area), and he has been named a "Best Lawyer" and "Super Lawyer" by those peer-reviewed organizations for many years. Rick was also named a "Leader in the Law, Class of 2022" by Virginia Lawyers Weekly (total of 33 statewide honorees consisting of lawyers and judges across Virginia).